The World's Most Epic D20
Ascendice preorder will be shipping October 2023.
Sign up below to keep updated on Ascendice progress, shipments, releases and more.
Ascendicetm is a levitating D20.
Bring unparalleled excitement to your favourite tabletop games with gravity-defying dice.
Ascendice™ is built on state-of-the-art levitation technology. Every Ascendice™ contains a precisely centred Neodymium Core. Make your legendary actions more epic, your death saves more dramatic, and all your sessions more engaging.
Preorder Ascendice™ to be amongst the first to own The World's Most Epic D20.
Every Ascendice™ contains a powerful Neodymium Core which we set in the dead centre of the D20 using our unique resin system.
This means your Ascendice™️ is guaranteed to be perfectly balanced.
Dice heaven or hell, your choice.
The Ascendice™️ resin system was developed to ensure that the Neodymium Core is able to rotate freely inside the D20.
This means that you can display your Ascendice™️ in any orientation you want.
Dice heaven or hell, your choice.
The Ascendice™️ resin system was developed to ensure that the Neodymium Core is able to rotate freely inside the D20.
This means that you can display your Ascendice™️ in any orientation you want.
Ascendice™️ is 5x the size and 8x the weight of a normal D20.
We want every roll made with Ascendice™️ to be ultimately impactful and a small D20 would not cut it.
Replace your click-clack with a bone shaking thud.
We currently have preorders open for our three most popular Ascendice™️ designs.

The power of dark royalty.
Mirror finish black resin with bright gold numerals.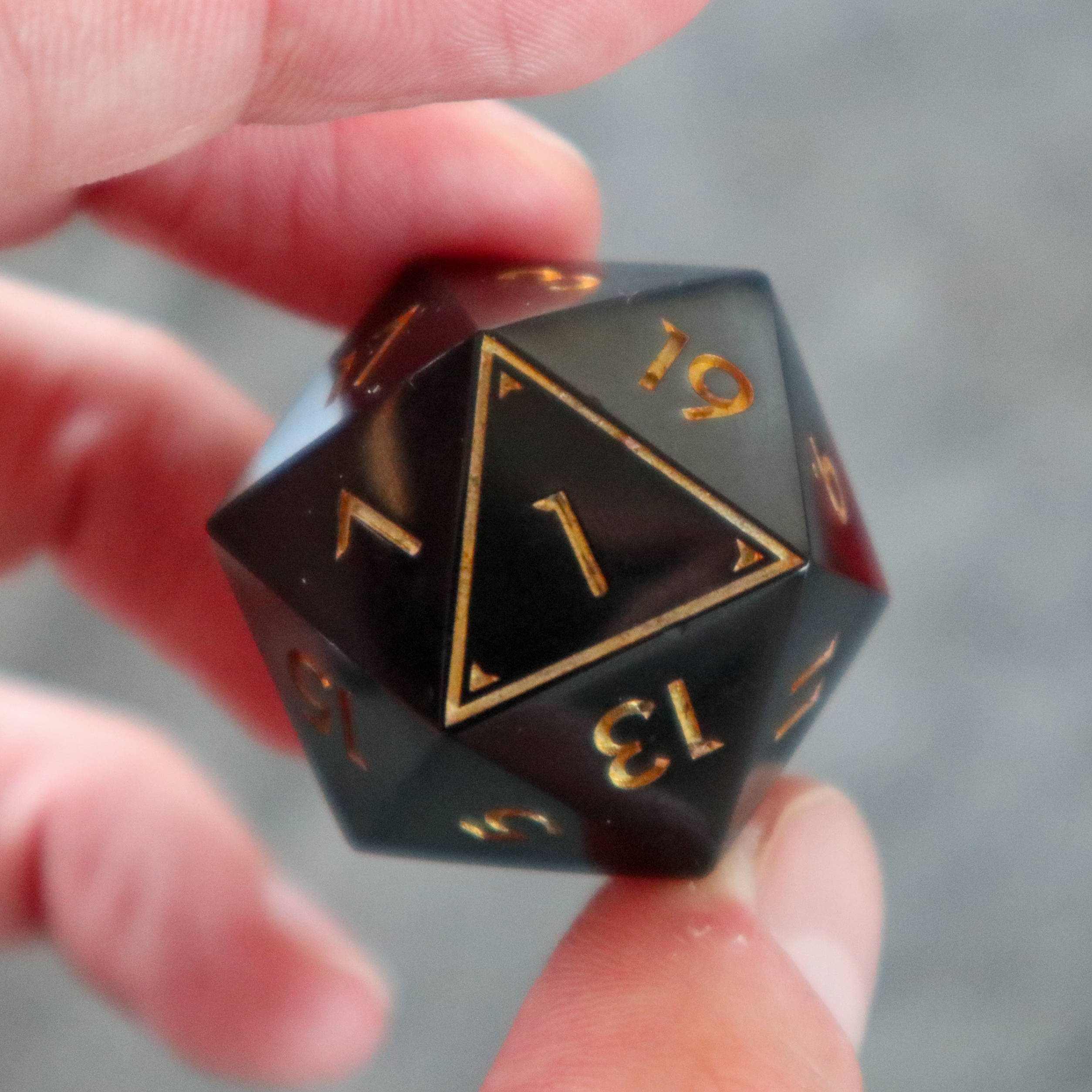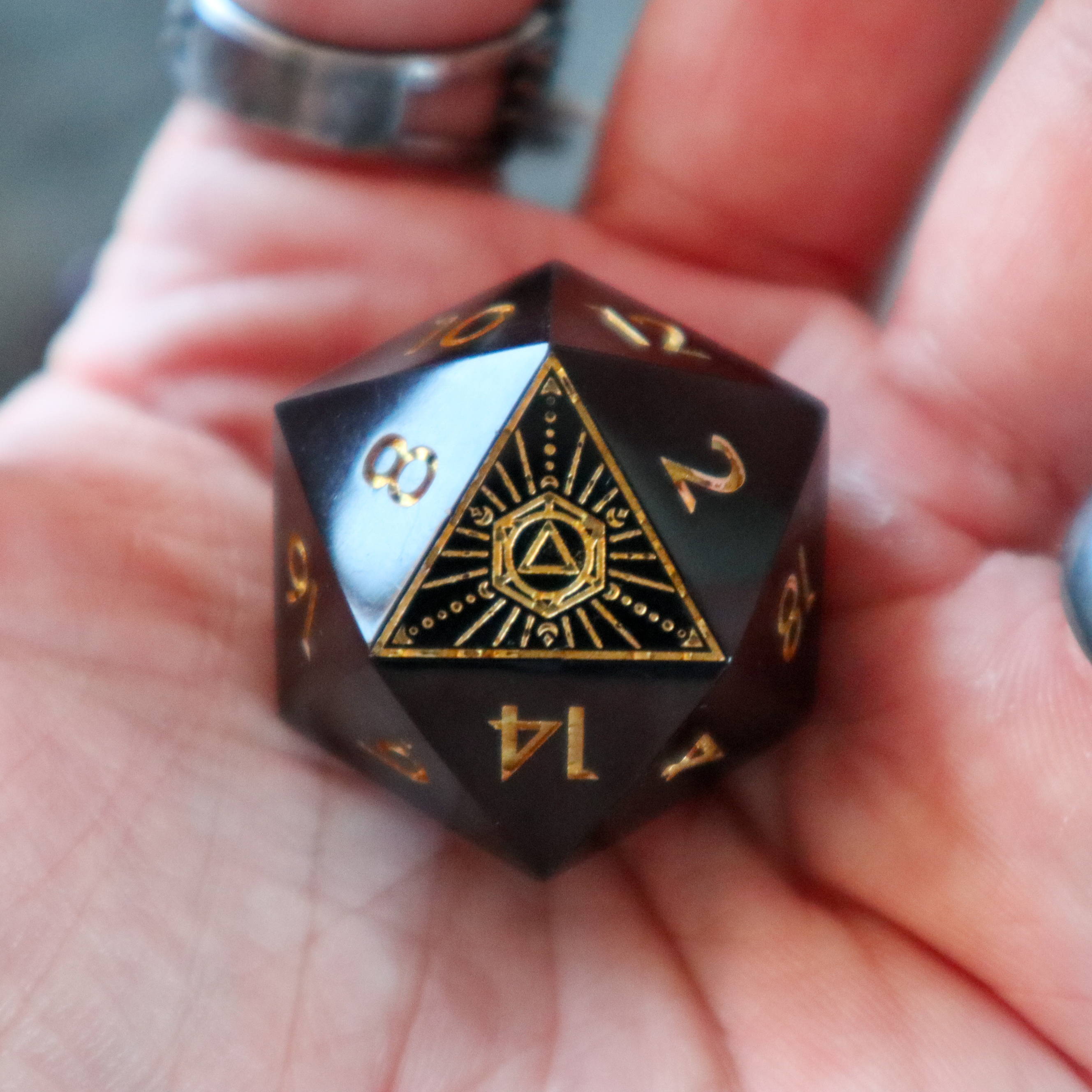 Unleash the fury of Bloodlust.
A deep crimson D20, flecked with gold foil and finished with black and gold numerals.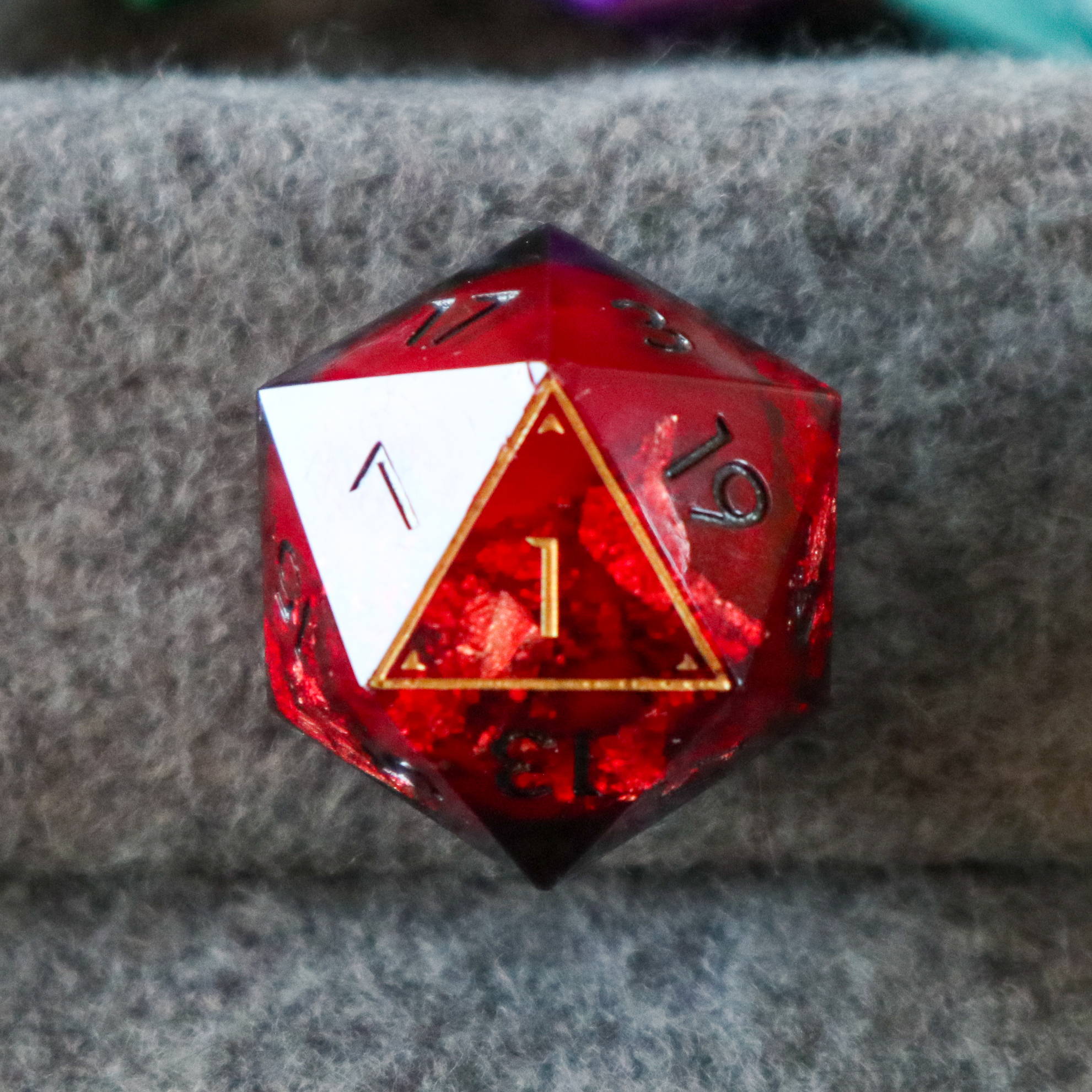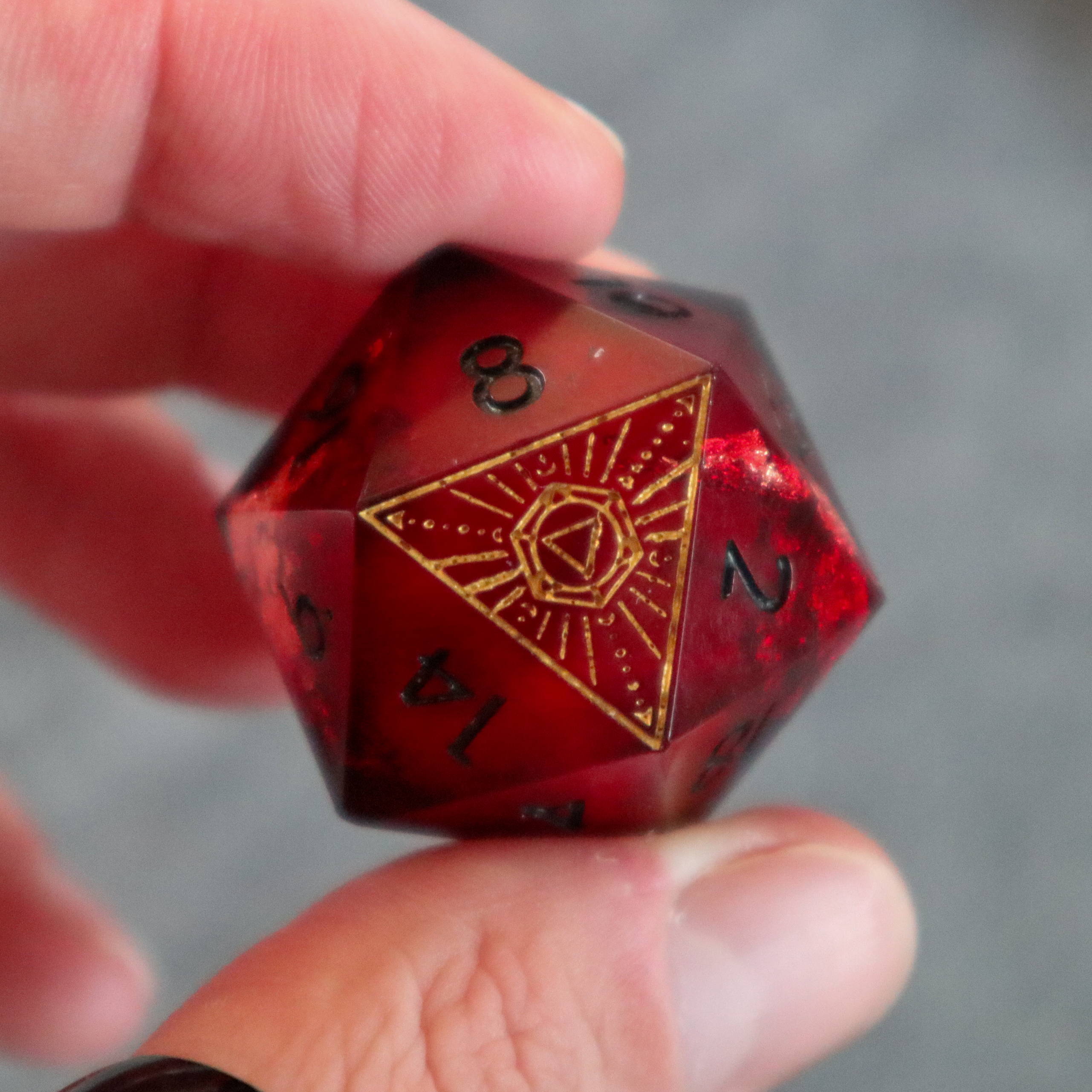 The wisdom of the dragon.
Dragon Eye Purple in Detail
High-detail dragon eye artwork emblazoned directly onto the magnetic core.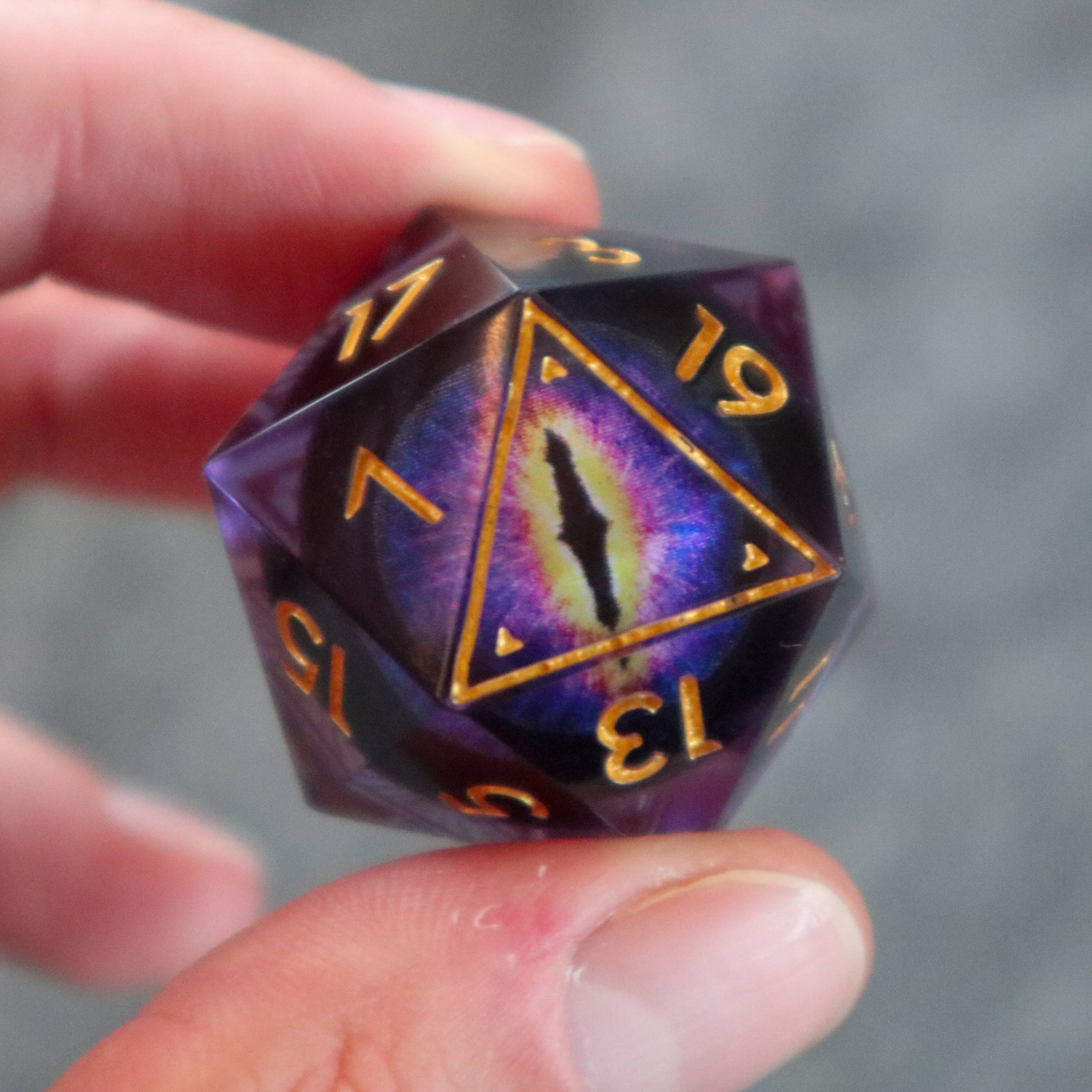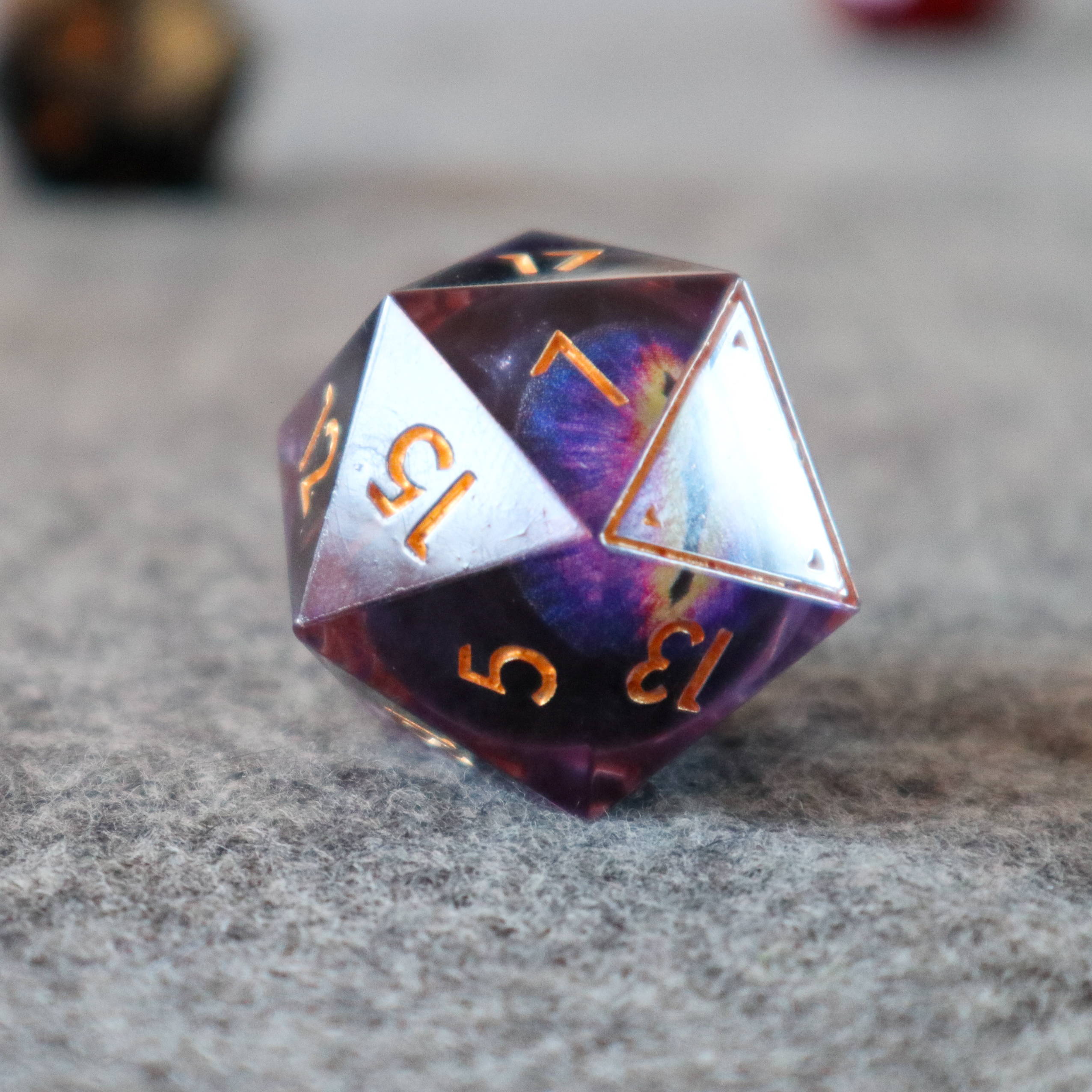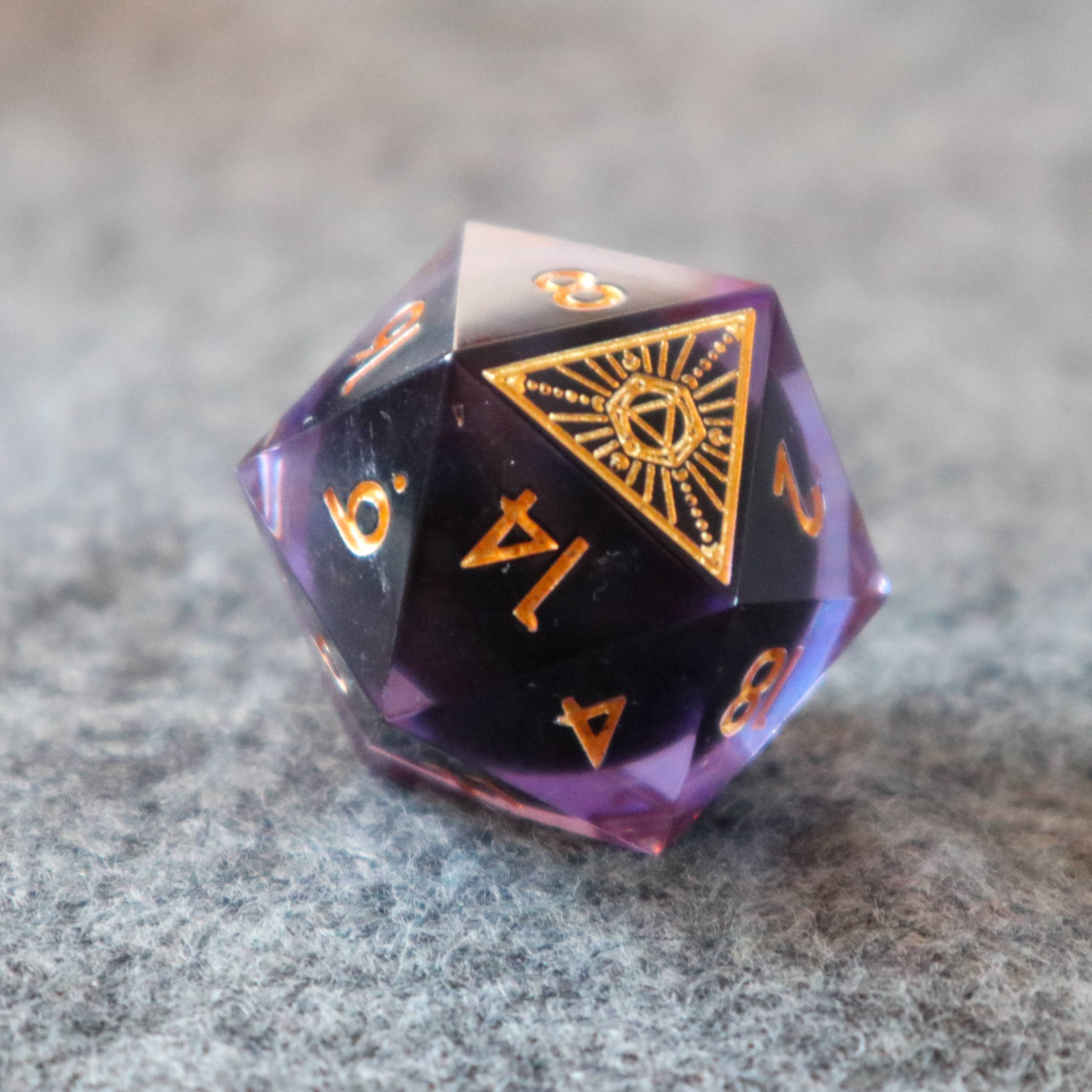 3 FOR 2 ASCENDICE • SAVE $50
All 3 Ascendice &
a Matte Black Base
All 3 Ascendice &
a Real Walnut Base
Our plastic base is far from basic.
Every Matte Black Base is precision injection moulded ABS, finished with a high quality matte black, scratch-resistant finish.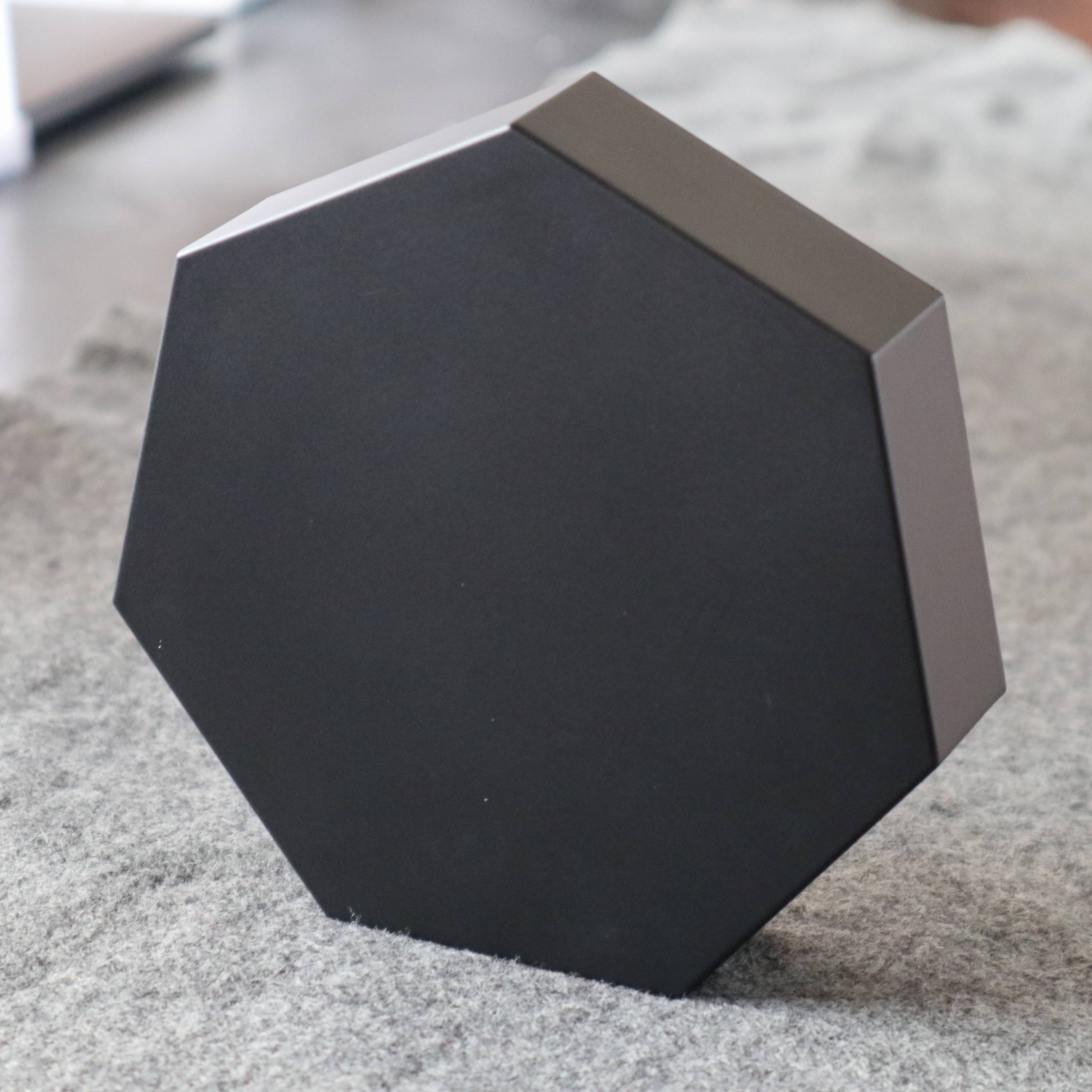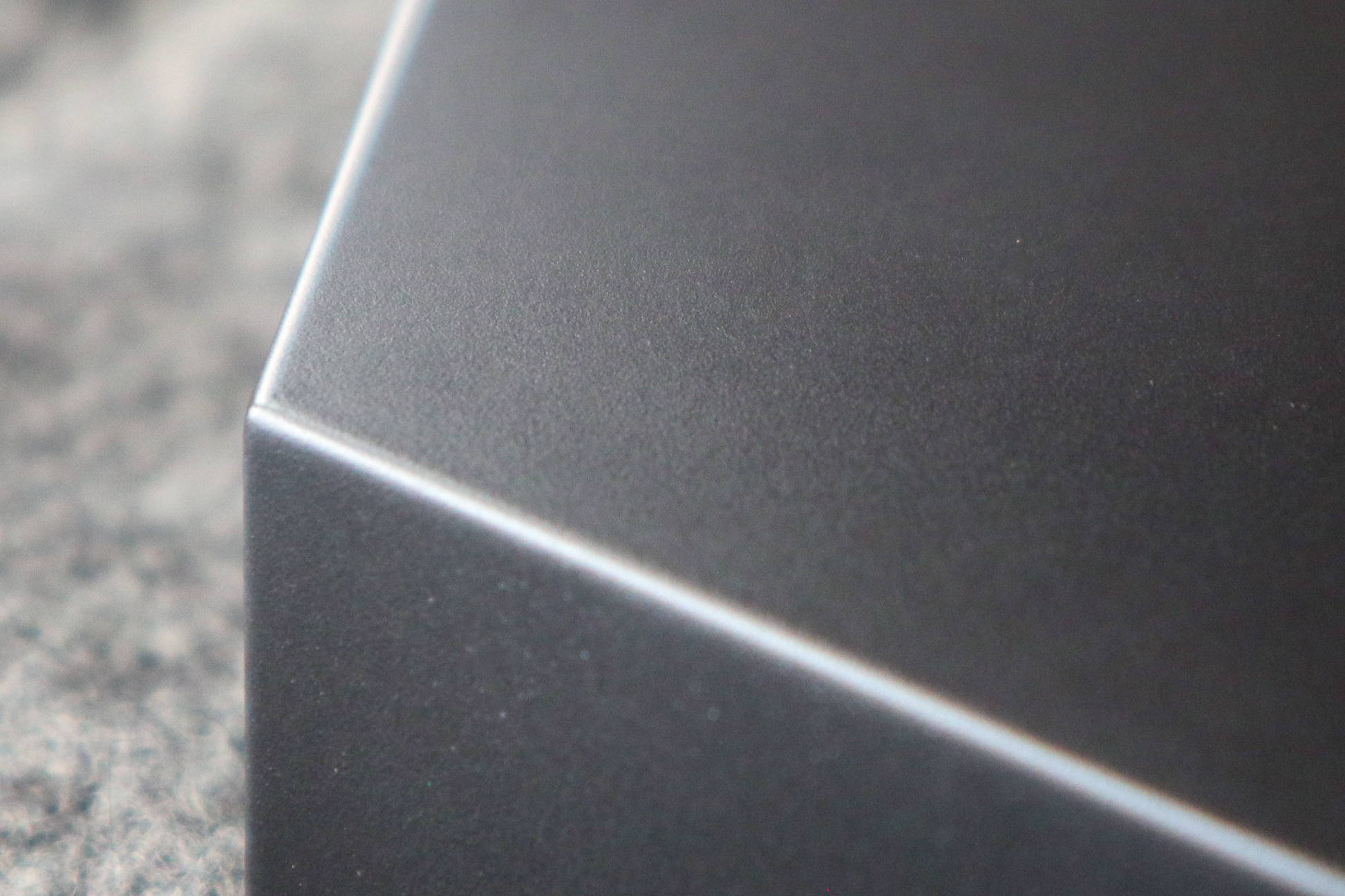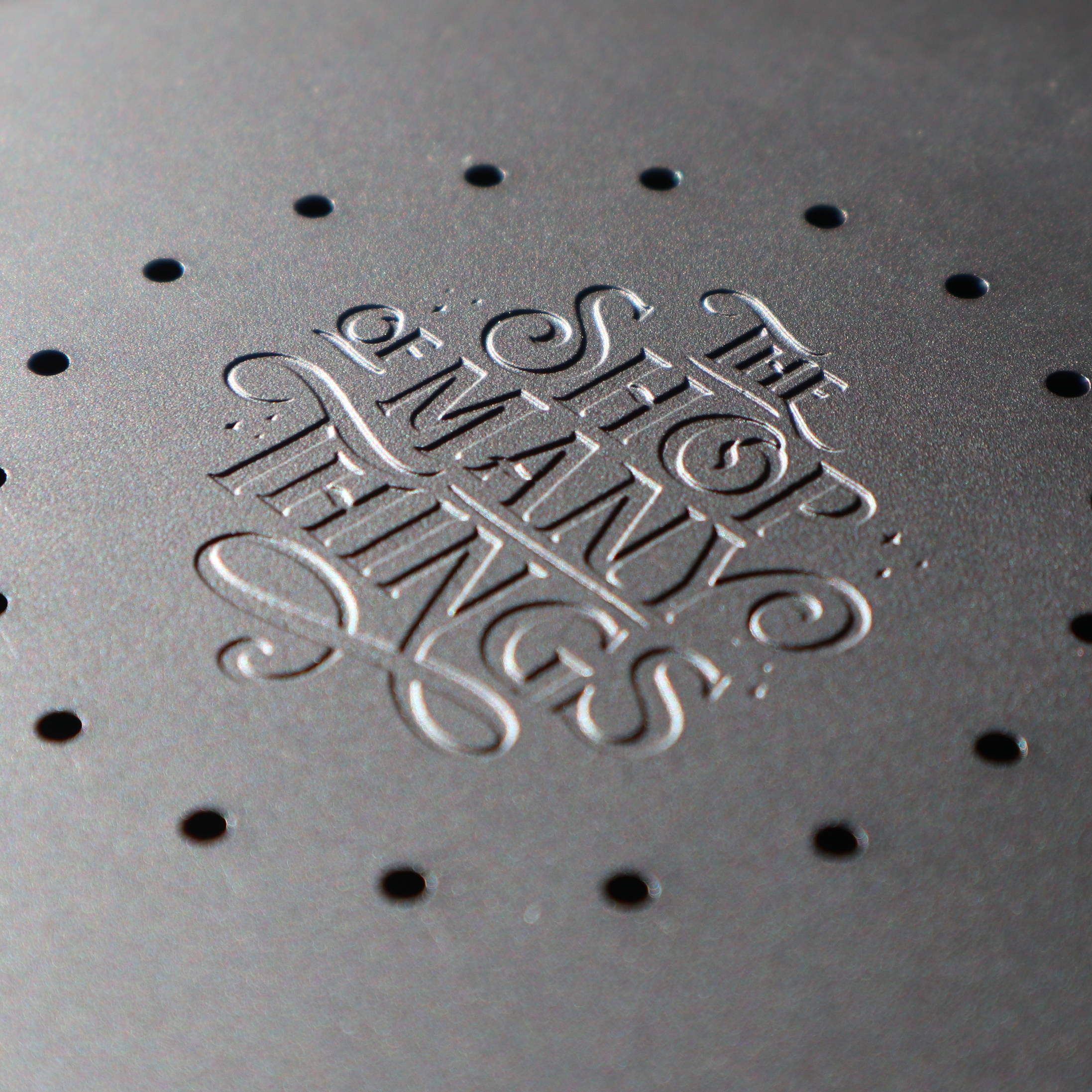 Select a Matte Black Base Set.
Our Walnut Base is carved from a single piece of the highest quality, solid walnut.
Due to its organic nature, each base is beautifully unique.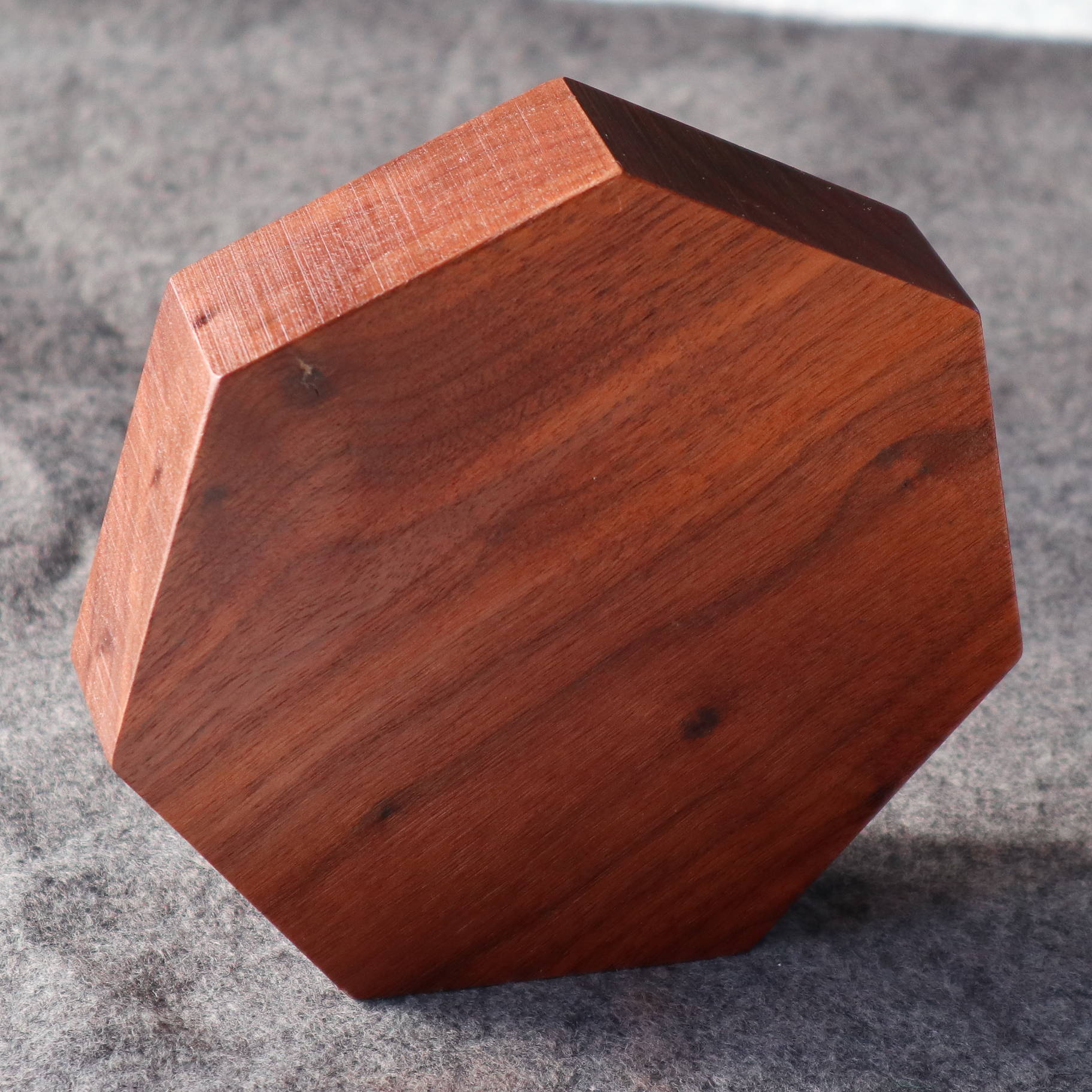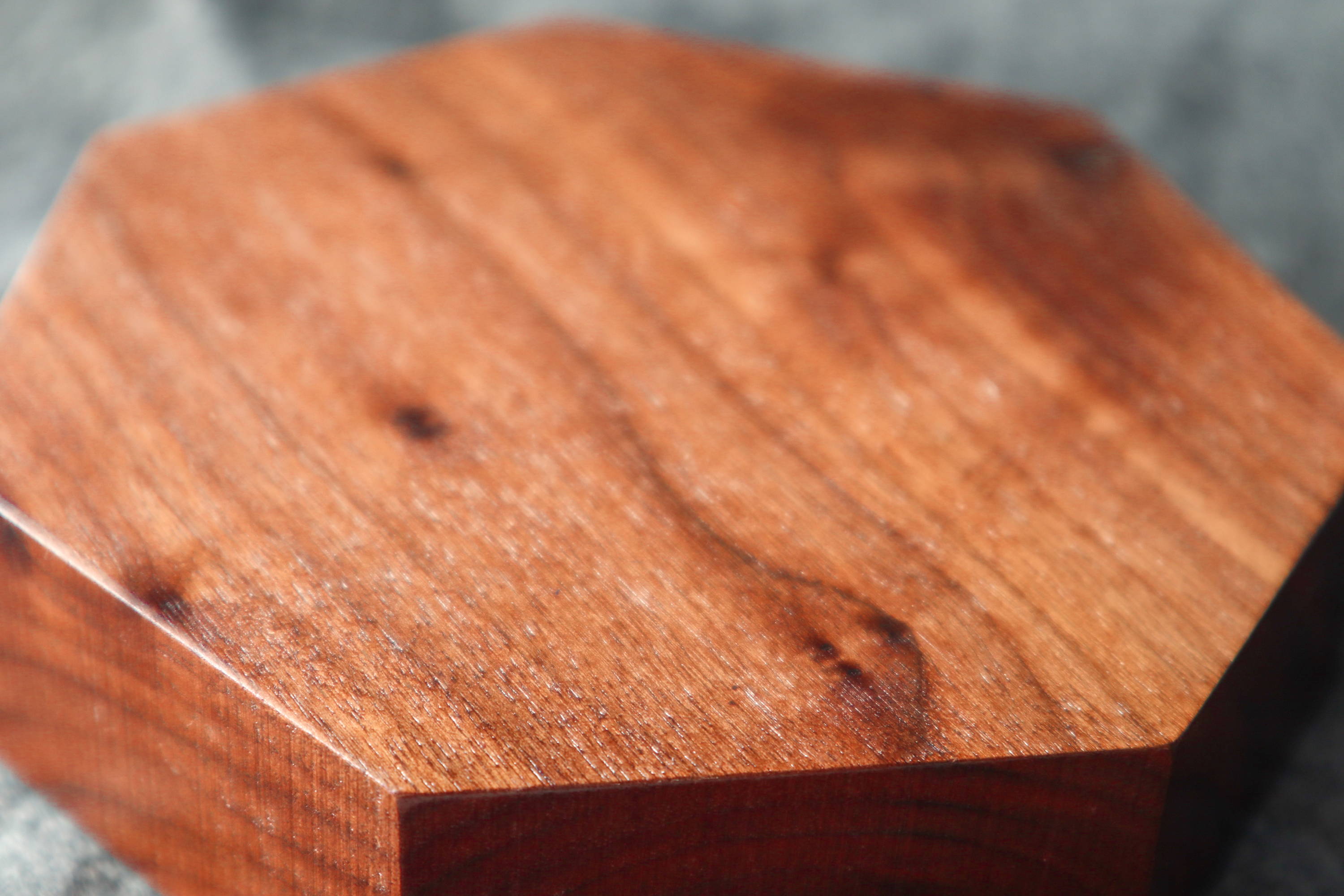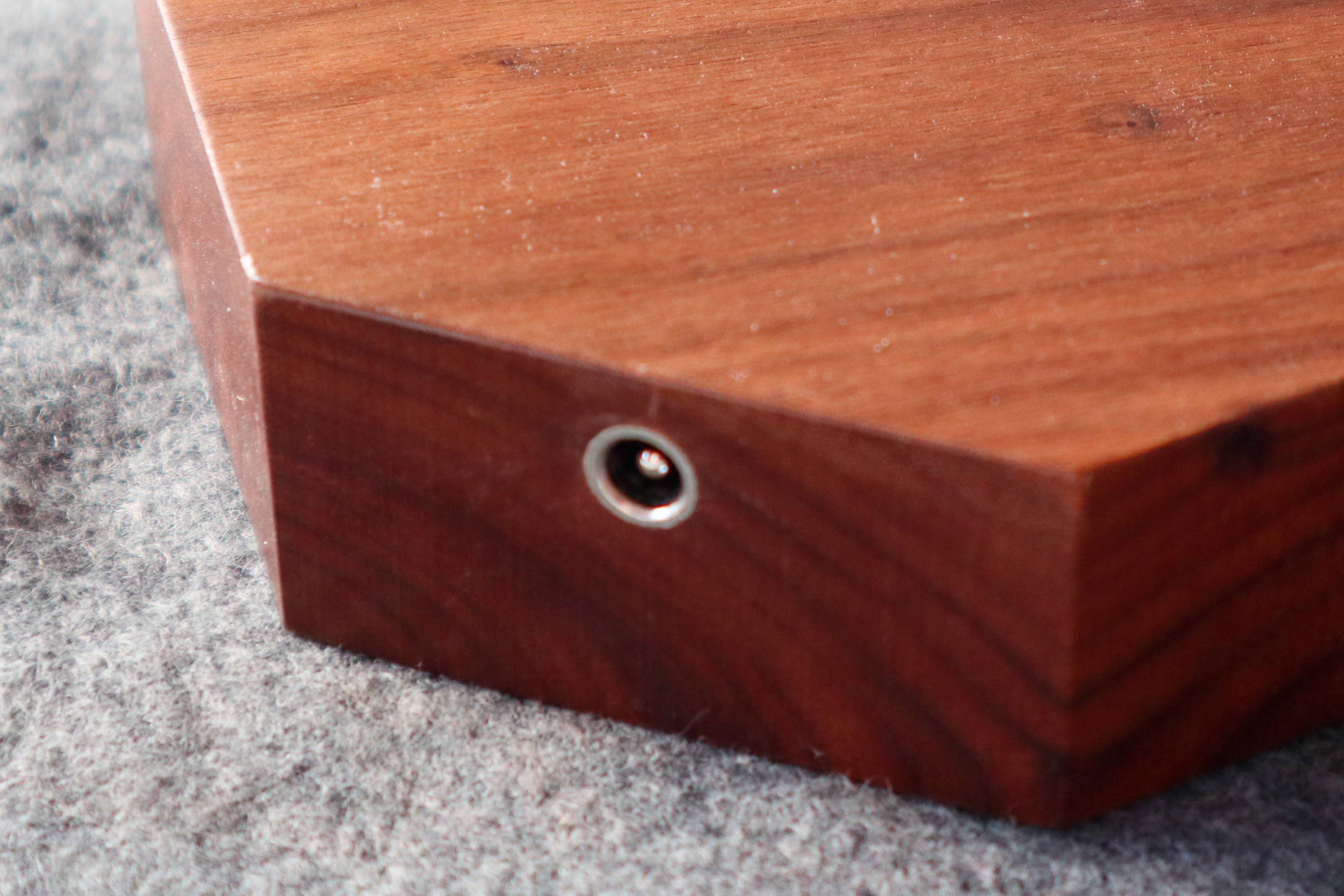 Select a Walnut Base Set.
We're working on future Ascendice designs to bring you even more choice.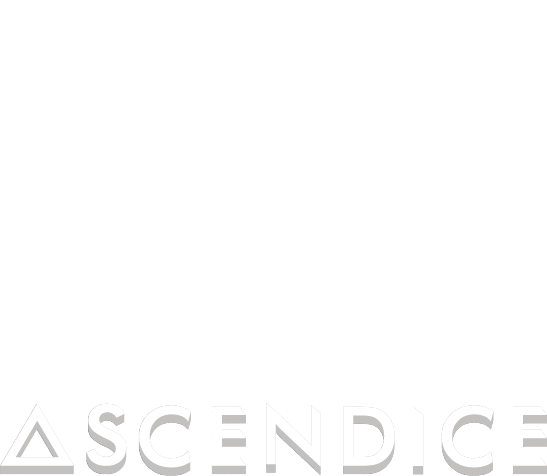 The World's Most Epic D20
Frequently Asked Questions
Witchcraft!
...and a complex array of both permanent and electromagnets programmed by some technological wizards, suspend the die at a precise position, levitating the d20 effortlessly above the base.
Yes. We created a new resin pouring technique along with a 4 part mould which allows us to suspend a spherical Neodymium Core in the dead centre of each Ascendice to ensure perfect balance.
Will you ship internationally?
Yes, worldwide shipping is available!
Why would anyone want floating dice?
I'm sorry, I don't understand the question...
In October 2022, we launched a Kickstarter campaign for AscendiceTM which recieved an overwhelming response.
During the campaign we raised nearly $130,000 from over 500 D&D fans.
We're proud to have them put their trust in us and can't wait to get AscendiceTM in their hands!

We're currently in the production phase. We're finalising moulds, creating production tests and smoothing out any issues which arise.
We're working towards fulfilment in Autumn 2023.
Hi guys, we have some exciting updates!
Firstly, the surveys have been sent.
Check your junk, make sure you find it and fill it in. If you can't find it, get in touch and we'll get that sorted. If there is something you don't understand or the survey is missing something you expected, just let us know and we'll get that sorted too.
Dragon Eye Ascendice Prototypes
We have some new prototypes for the Dragon Eye Ascendice!
These are a little behind in the process compared to the Voidheart and Bloodlust Ascendice but we're thrilled at how these look so far.
We'll be proceeding onto PPS (pre-production samples) for these immediately. continue reading...
The Ascendice campaign is locked in! We wanted to share some interesting numbers on our little project.
Ascendice has had 526 beautiful backers who have pledged £109,000 / $128,000 of our £15,000 goal, that's 727% funded!
That's about 600 Ascendice Bases and nearly 1200 Ascendice D20s!
If we put all of those D20s end to end they'd measure 43m long or 140ft, but that's a stupid idea so we'll send them to you instead.
We're super proud of our campaign and our community for having our back 😄
After months of work and fiddling around with components we have managed to get the bases slightly smaller, we plan to keep at it but we're really happy with the progress at the moment.
We also received more d20 samples in more colours! So in addition to the three mentioned last time, we now have a crimson red, deep purple, and white and gold. All the dice so far look amazing floating above the matte black base.
We've been trying different ink colours as well and decided the 20 and 1 faces look best in gold across all the dice colours.
We got our first look at the wood and marble bases! They look pretty cool, but they're waaaay too chunky. We'll need to work on shaving some of the size off them because at the moment it looks like the dice barely floats. But it's a start and we think it will be workable in future.
The first lot of floating dice samples arrived and they're so cool! We currently have threes colours, an emerald green that makes the d20 look like a gemstone, a gold-flecked blue which is mesmerising to watch, and a jet black die inked with gold which we think is a classic look. We have more colours in the works and we're looking forward to revealing them!
It's been a while since our last Ascendice update and we have some juicy new things to share!
With help from our amazing Discord community we decided on a logo design. We had a few different ideas for how the 20 face could look but in the end it was decided we should have a logo on the 20 face and also some highlights around the dreaded 1. We submitted a few options in the server and a winner was chosen, so now when you see anything to do with Ascendice you'll see the logo too.
We've got a solid technique for suspending the magnet freely inside resin now, the discard rate is still pretty high, but it's a massive step forward for us. Having the magnet free inside the die means that you can have whichever face on top you want.
There's so much going on with Ascendice at the moment that it's hard to know where to start, but we wanted to keep you updated anyway.
So we're currently working on finalising the Ascendice logo and getting sample moulds made for the floating dice. Once we have that we can start testing out materials and properly suspending the magnet in the centre. We really want the dice to be balanced and usable as well as cool looking so the material and the process are important. I'm not sure how much more we can say on that right now, but we're looking at trying out resin, acrylic, and possibly metal dice as well.
Another thing we're testing is getting the base a small as possible. We're working with a few different manufacturers on testing some different configurations for the base electronics in the hopes of making it more compact. We hope this will mean the levitating d20 is made even more of a focal point.
The final thing in the works right now is different base materials. We want Ascendice to look epic, so we're exploring the possibilities of wood and stone bases.
US Patent No.: US D974,482 S