Moon Light Pens
Regular price
$ 26.99 USD
Regular price
$ 29.99 USD
Sale price
$ 26.99 USD
Unit price
per
All discounts are website exclusives.
Local U.S.
Shipping
Afforable Shipping Worldwide
Money Back
Guarantee
Pack options
Features
✓ Works on paper, card, skin & most other surfaces
✓ Built-in light
✓ FREE batteries included
The look on your players' faces when the ink is revealed will be epic. Perfect for adding those secret touches to maps or letters that your players pick up along their journey.
The pen has a little built-in UV light you can use to read the invisible messages. 

How to use it
Write a secret message. Use the Moon Light Pen to write secret messages on a letter, or to add traps and tunnels to a map.
It's completely invisible. The ink is completely invisible when viewed under artificial light.
Reveal with the pen's light. Reveal the secrets using the built-in light on the Moon Light Pen. 
Things to note 
Ink is slightly visible in sunlight. The UV ink from the Moon Light Pen is very slightly visible in bright direct sunlight, but under normal artificial light or candlelight, it is completely invisible. 
Easier to write with two. We recommend buying at least two pens as it makes writing and drawing a lot easier. Because the ink is completely invisible it can be difficult to figure out what has already been written, so use the light from a second pen as you draw with the first.
The pen includes 3 LR41 batteries.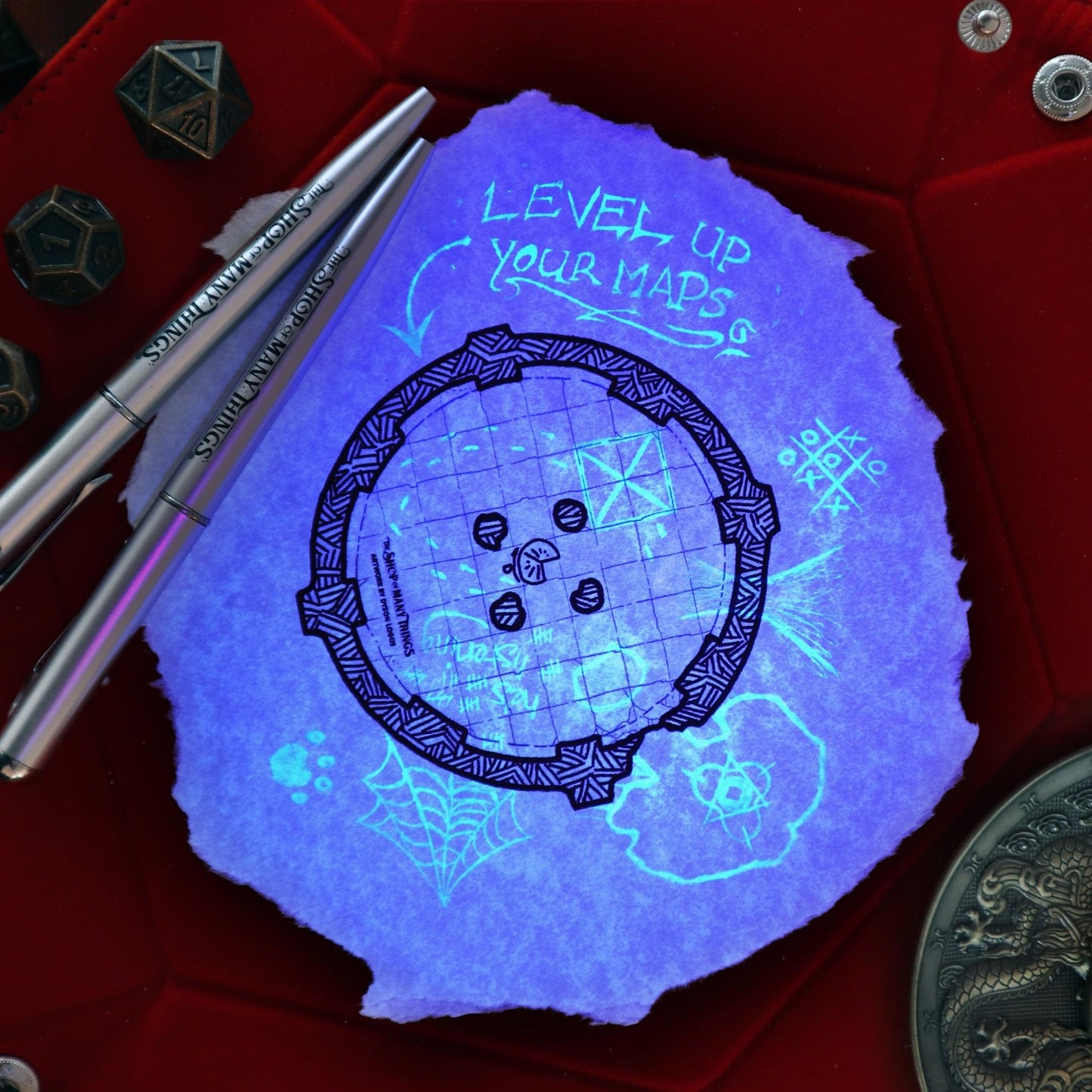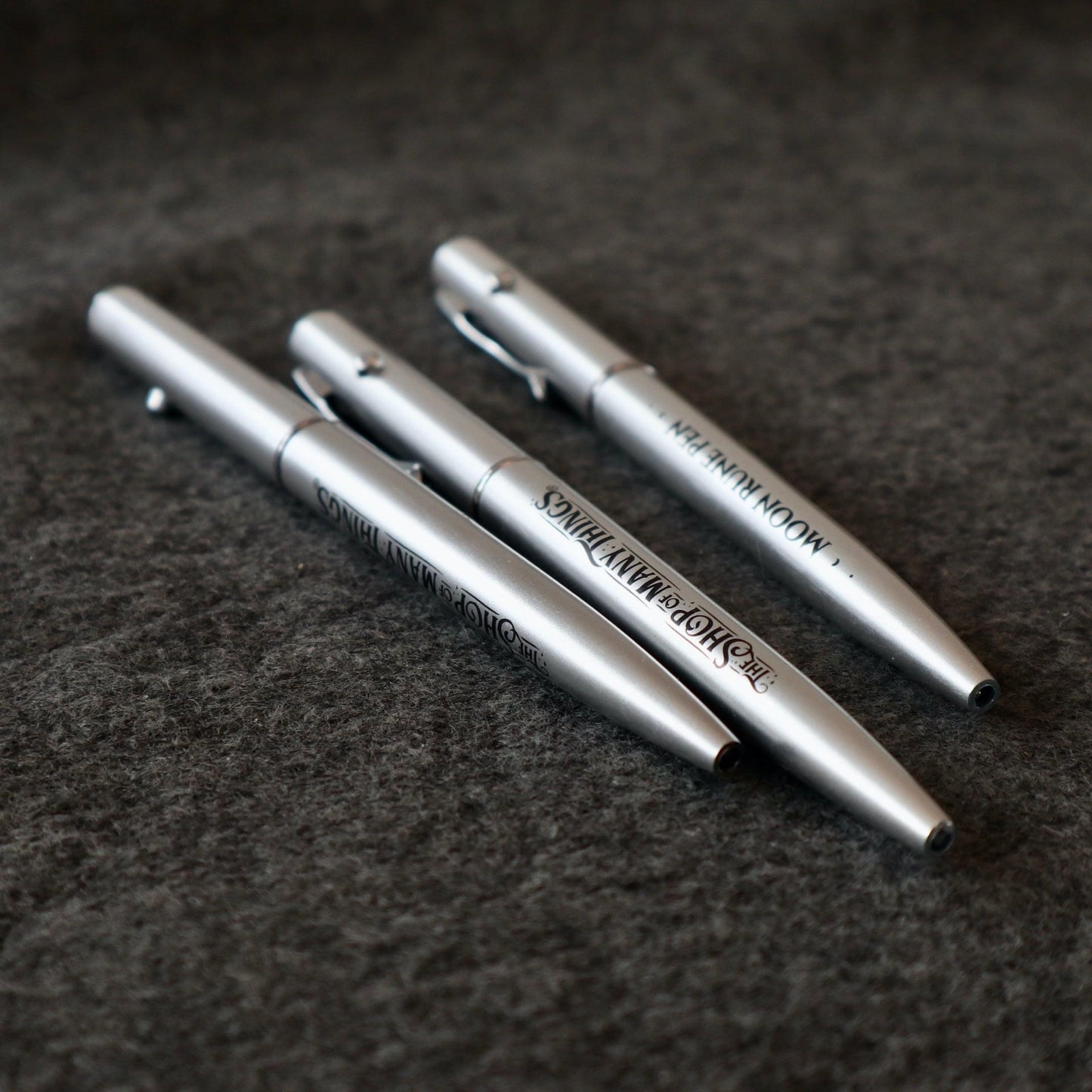 Magic pen bundle
We were excited to receive these. We already own the elemental ink pens and bought this bundle to give as a gift because our nephew had so much fun playing with ours. Unfortunately - many of the moon light pens have UV lights that don't work. So - that's a little disappointing. We found 3 out of the 8 with non working lights. Is there a way to change the batteries or something?
Had to change out the batteris but works well