Ornate Padlock Puzzle Bundle
Regular price
$ 28.50 USD
Regular price
$ 57.00 USD
Sale price
$ 28.50 USD
Unit price
per
All discounts are website exclusives.
Local U.S.
Shipping
Afforable Shipping Worldwide
Money Back
Guarantee
Note: Due to high demand, Ornate Padlock Puzzle Bundle are shipping from our international fulfilment centre, please be aware this may result in slightly extended shipping times.
• Solid cast metal
• Combination padlock
• Ornate fantasy style
Included in this bundle:
These ornate style padlocks have a unique unlocking mechanism. They are made of solid cast metal and have a beautiful ornate design.
Their solid metal construction makes the padlocks quite hefty. Your players will enjoy fiddling around with them trying to work out the combination. In fact, there are over 1000 possible combinations for the 5 barrel locks and over 4000 for the 6 barrel lock! So, you might want to give your players a riddle with the combination in it!
Their size makes them perfect for locking a treasure chest or a large book.
How to use it
Lock something with it. They are bigger than you might expect so a box might work best.
Unlock the thing. Yeah, I'm clutching at straws for this how to...
Things to note
The combination will come with the padlock. Don't lose it! 
Our single Ornate Latin Padlocks are currently stocked in our international fulfilment centre so please allow any orders which include them 10-15 working days for them to arrive.

Sizes
Latin: 3.2 x 1.5 inch (8 x 3.7 cm) 
Chinese 1: 3.2 x 1.5 inch (8 x 3.7 cm)
Chinese 2: 2 x 1 inch (5 x 2.8 cm)
Chinese 3: 3.5 x 1.5 inch (9 x 3.7 cm)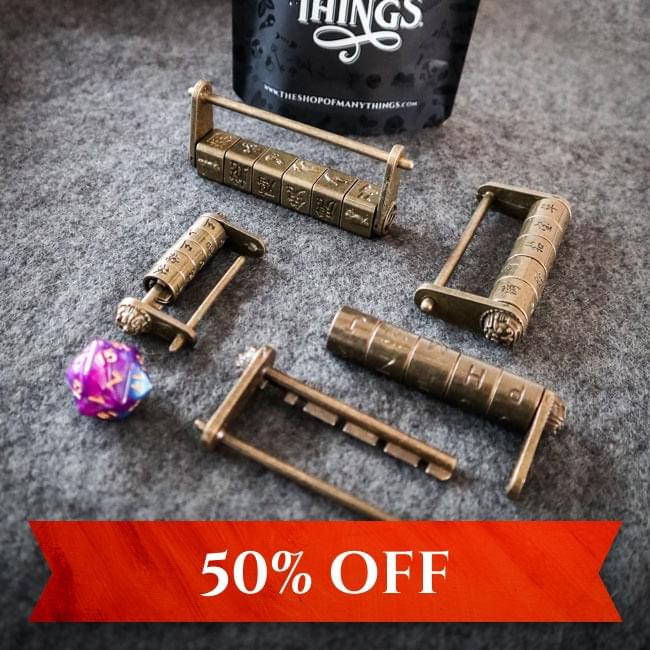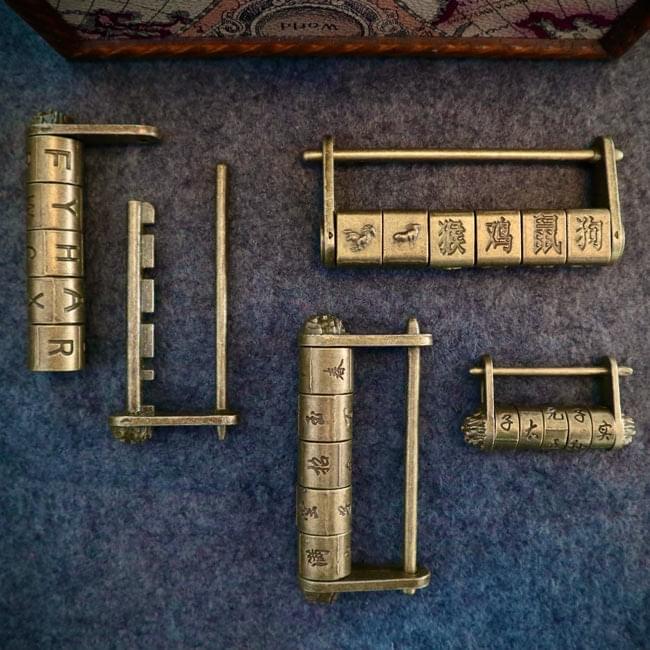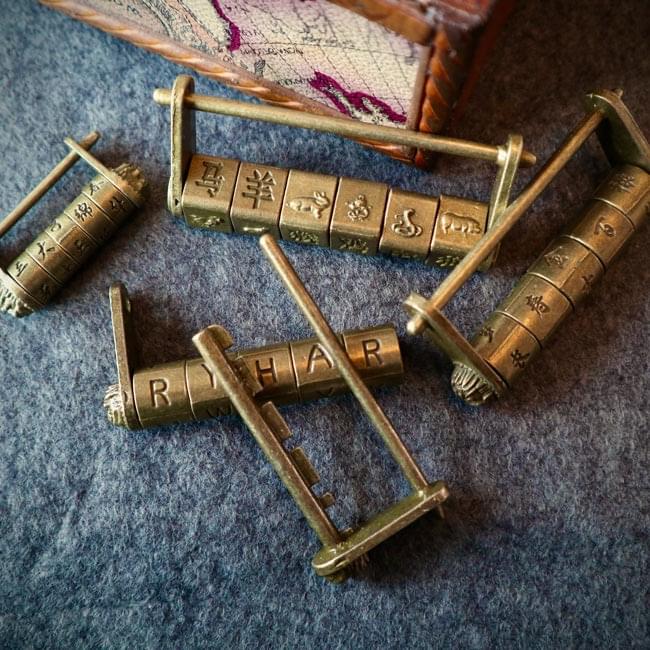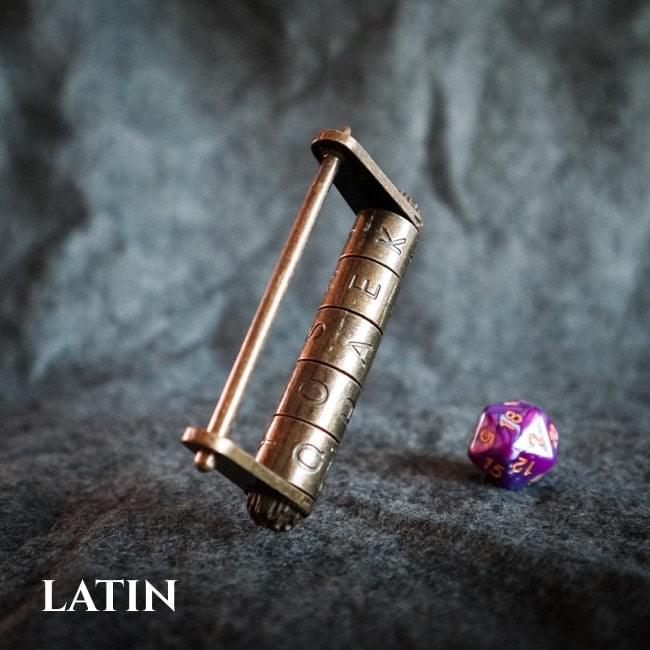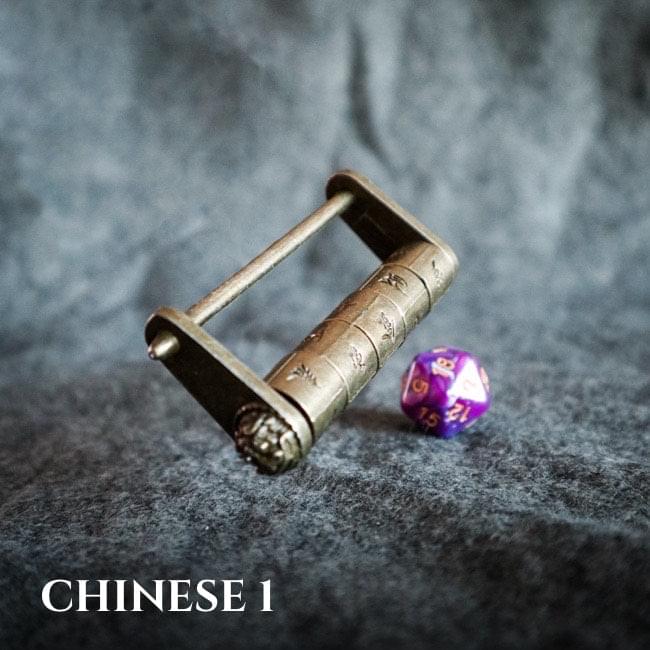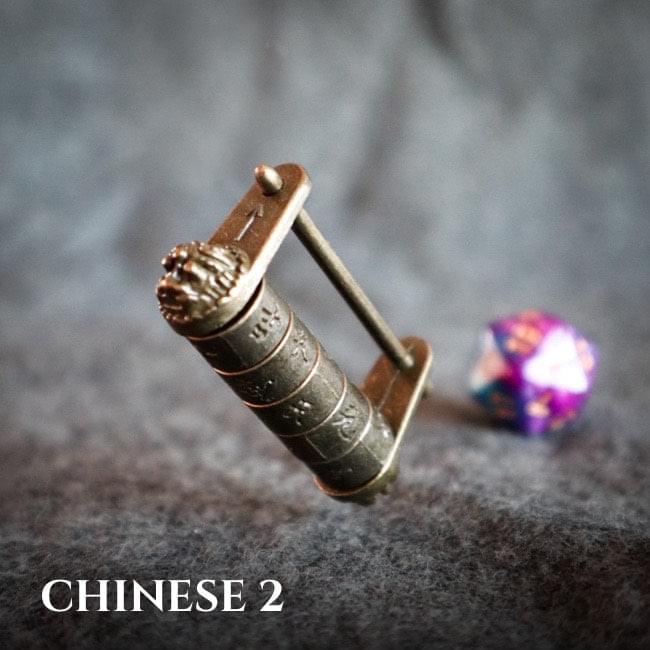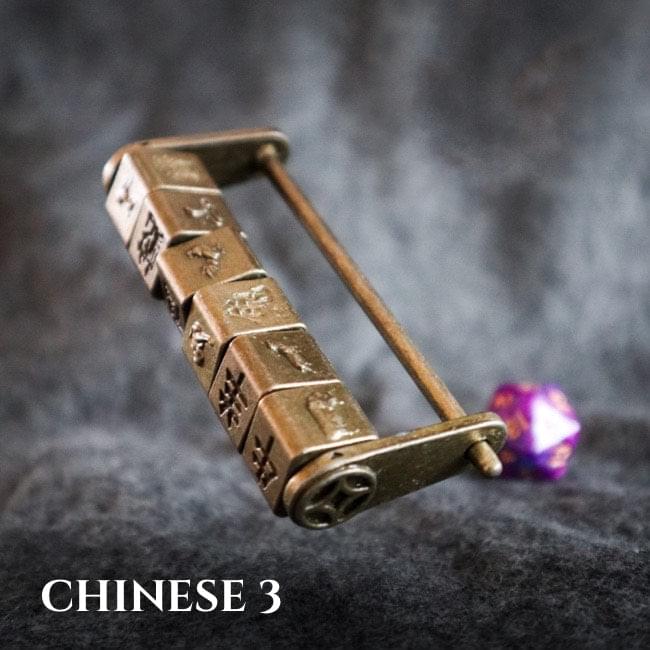 Beautiful as Usual
I now have the scroll lockbox, ALL the puzzles and these beautiful combination/password locks. They are all beautiful and have given me endless reasons to work them into my ttrpg sessions as puzzles, or magic items, etc. Quality and finish, as always from the folks at SoMT, top notch. The only thing keeping me from owning more SoMT products is that I've run out of ones to buy.
The puzzles are pretty cool I ordered the full set and they were smaller than I expected but the metal texture let me over look this, my biggest issue with this is that some of the codes were incorrect which required me to guess and figure out the codes
Fun little locks! The Chinese markings are lovely